Last week the minions and I made our annual trek to the Orchard that I used to go to when I was little.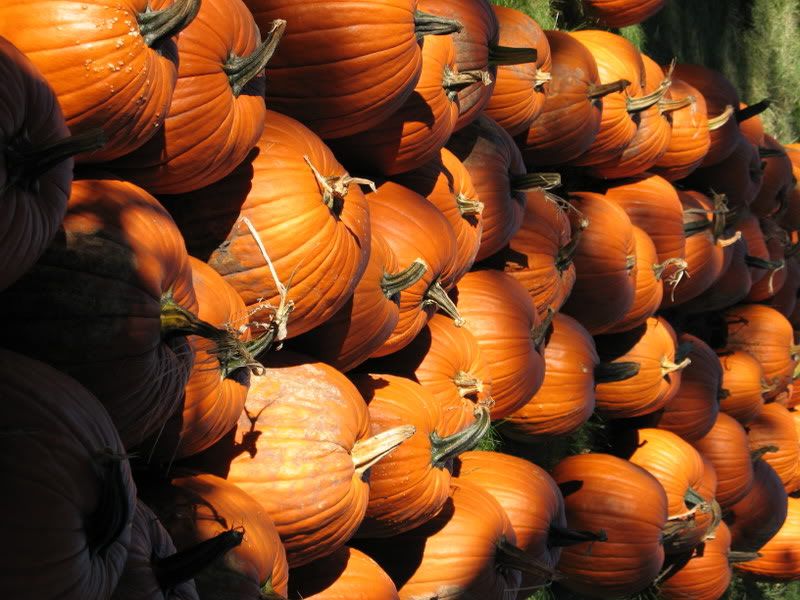 Little man had a lot of fun running around all the pumpkins and picked out 3 for us to take home and carve - 49lbs worth. We also took home a bag of apples and made apple crisp and applesauce for the minions. I tried to take a picture of the apple crisp but I don't know that I have ever taken a picture of my food before and it sure didn't look as appetizing on screen as it was to taste and smell. I guess you'll just have to trust me!
I don't think little miss knew what to make of things. She walked around and touched a few, but she was kind of "yeah okay, so what" about the experience. I think she'll have more fun next year.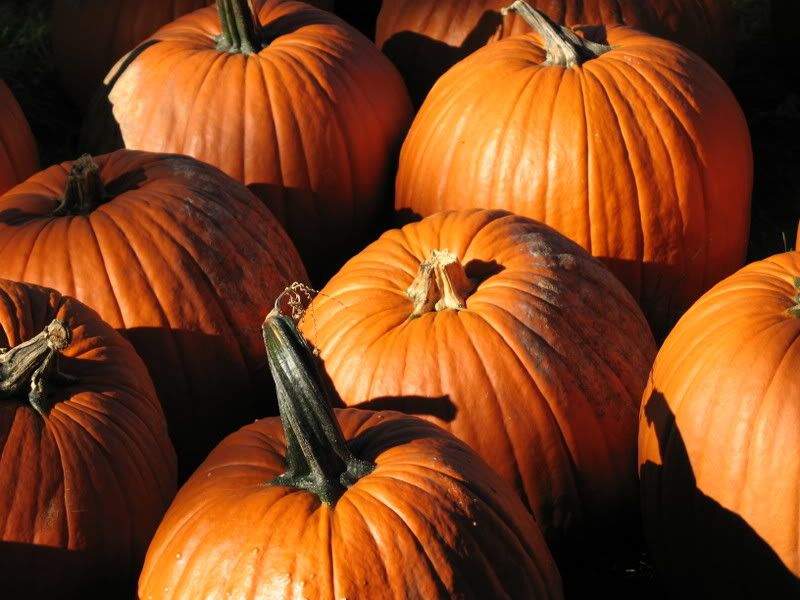 With the weather being rather cool and rainy lately the minions and I have been indoors more than we've been outside. I've started in on some serious holiday knitting/sewing. I think I've narrowed most of the gifts down, now I just have to make them. The minions have been pretty good about letting me get some knitting done here and there. They've been playing with the blocks that Grandpa H made little man quite a bit.