Ahhhh, how wondrous is the quickie project -- that little mindless beauty that you can whip out in a day just because you needed that instant gratification?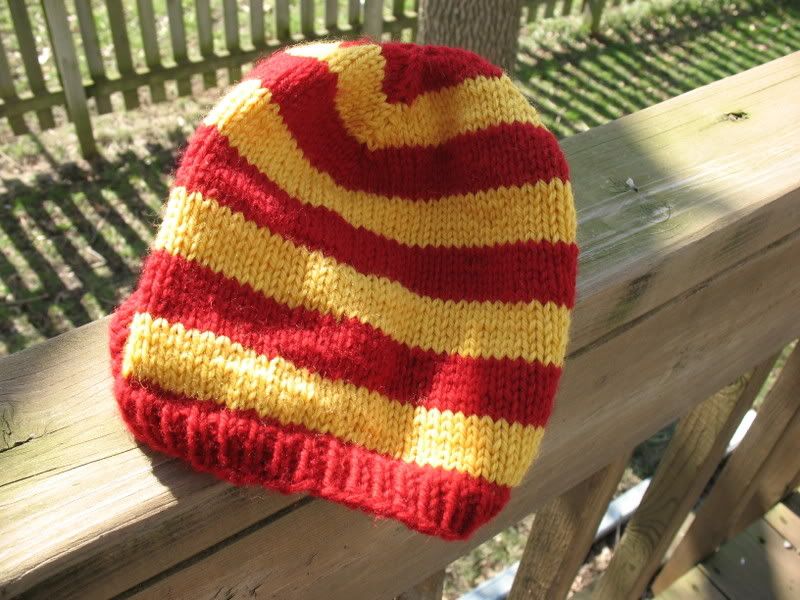 I know that I said that I wouldn't start a new project until my WIPs were completed... but come on! I am still working diligently on my other projects but I couldn't quiet the little voice in my head that was urging me to CO. Hence, the Charmed Hat. I joined the Charmed Knits KAL recently and thought, hey, I can CO for a new little project since it's
for charity
..... And it is, this little baby will be headed to
Warm Woolies
. In case you were interested, the pattern can be founded at the
Charmed Knits
site. However, if you so choose to use the pattern, please send one onward :) I made this one out of some Cascade 220 that I had in the stash. Call me crazy though, but I'm rather digging the reverse of the hat. I may have to keep this in mind when I make another -- little man has already picked out the yarn for "his har'potter hat".
Here's the proof that I am still working on my WIPs. I finished grandma's footies and they have been washed and blocked out and ready for delivery.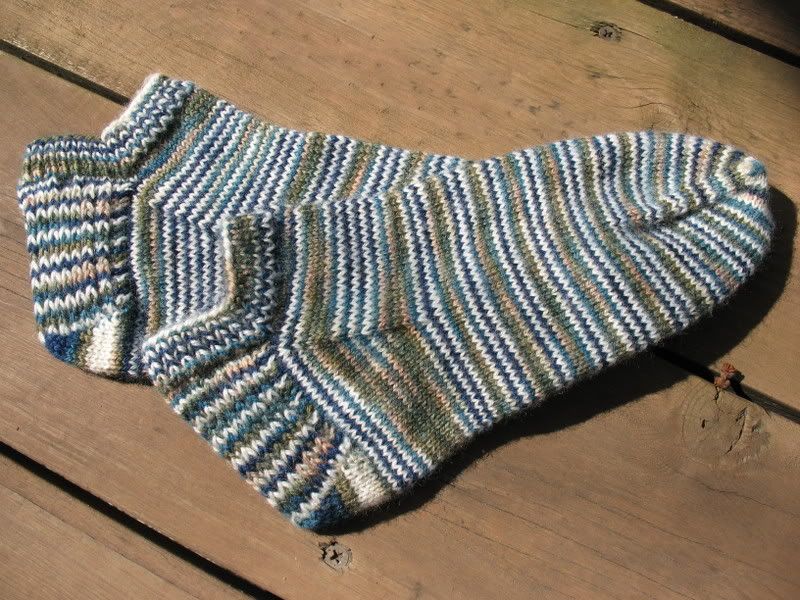 I used Lorna's Laces Sport in the Seaside colorway which makes for a nice quick knit :) I'm still working on the TT2 and the second Violets sock (that sock that I finished last year sometime and the match has been sitting quietly in my knitting bag waiting for me to go beyond the initial ribbing.... such a patient sock!) Hopefully I will be able to finish those soon so I can get on with my shawl! Ooh, that's right folks, I am going to attempt to knit
myself
(I know, that's huge) up a
lace shawl.
Wish me luck!
In family affairs, the hubby enjoyed his weekend baseball getaway and even brought the minions back a little something from the stadium. Granted it was in Milwaukee, but I admit I was a little surprised when I saw that it was Brewers stuff instead of Cubs stuff. Quite stunned actually. Evidently so was little man.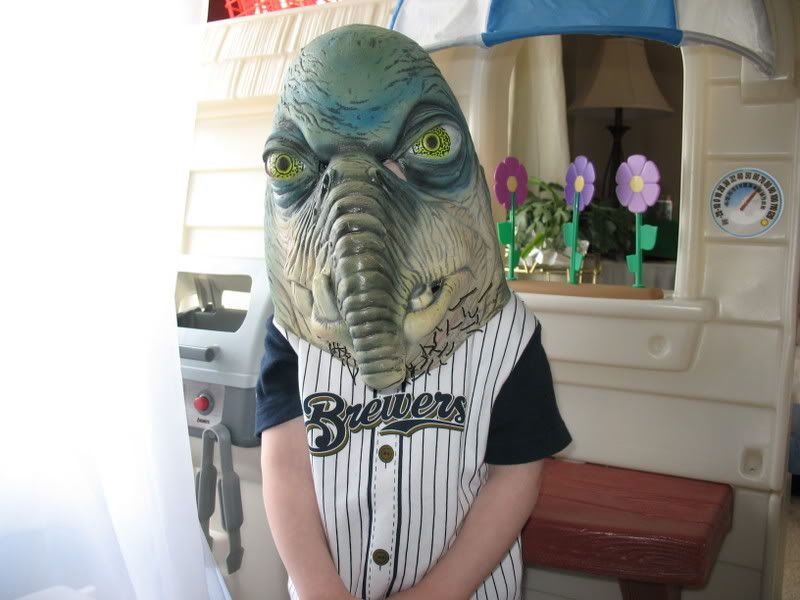 That's him, I promise!
As for little miss, we are still going strong on the Cheerios but I don't think she was too excited about the snow that we got yesterday. Perhaps the hubby's Aunt A will get some use out of the scarf this spring after all.