You've got to love a gal with a good sense of humor and Mother Nature definitely has one of those! 2 days ago it was 59 degrees Fahrenheit and I took the minions for a nice walk outside, got some fresh air... Today we are having sun/thunder/hail/rain with more on the way.
Last weekend my SIL and her fiance came in from Portland and we were playing in the snow. It was a great weekend!
We met the Abominable Snowman and decided he was okay and let him join in.
A, in case you are curious, that is indeed your hat. I was working on your scarf and we needed to borrow it for a moment. Thanks. Incidentally the colors are pretty accurate, hope you like them :)
This is the hubby and the in-laws enjoying a game of Winter Monster Golf.
It occurred to me the other day that I haven't intentionally posted any pictures to celebrate Project Spectrum, so I thought I would include a few that I took down at the lake last weekend.
The entire way down the hubby and I kept seeing all of these really neat looking snow drifts alongside the road and kept telling ourselves that we had to find some when we got to the house so we could take a picture. This is the only decent one I saw. Naturally it is covered in funk. Oh well, it still looks nifty.
I have been able to get a little knitting done. I finished the Delicato mitts from
Knitspot
. Here they are modeled expertly by my eldest minion.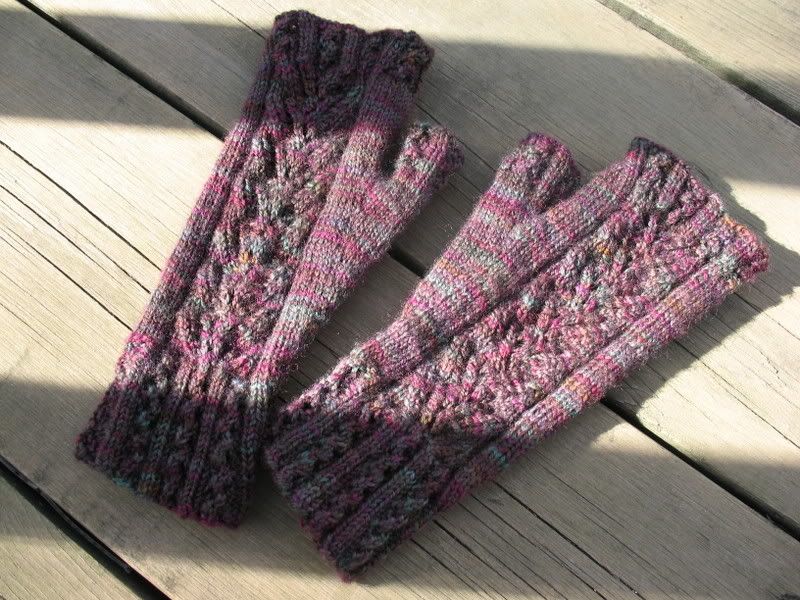 I think they look smashing modeling these stitch markers though.
Scrumptious aren't they? Go get
some
! I came across little miss' hoodie the other day and it occurred to me that I have never really posted any pictures of her in it.
In retrospect, the period of time immediately preceding naptime may not be the ideal time for a photo shoot, but I was losing light. I'll try for some better shots later.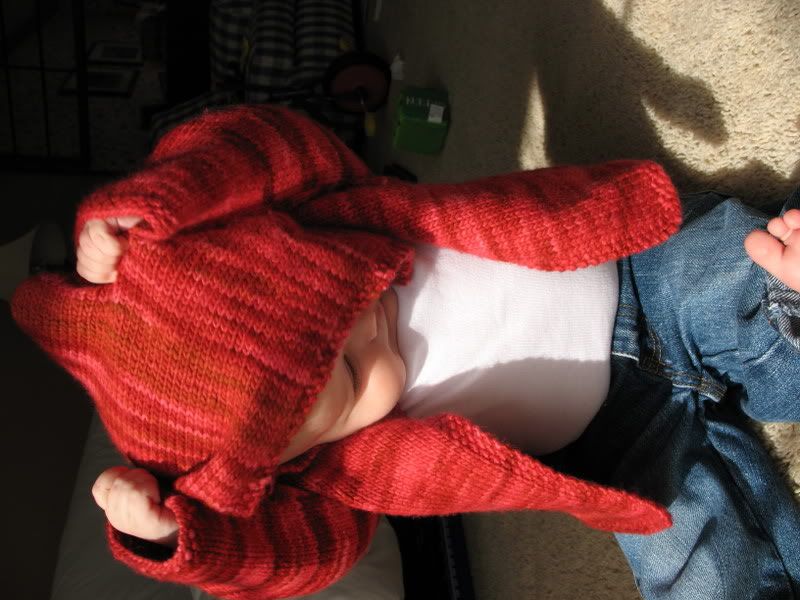 Here's the eldest minion for those interested parties.
Little miss discovered the laundry basket the other day and ended up imprisoning herself in the process. Being a good blogger I naturally took the opportunity to snap a photo before rescuing said princess.