It would seem as though winter weather has finally descended upon the Midwest. I don't mind cold weather, in fact I rather prefer it (warm blankets, wool, a toasty fire... all things that don't go well with heat and humidity) It would have been nice if the change in temperature had been a tad more gradual though. As the snow started to fall today I decided to venture outside and snap a few photos. One of my resolutions for the new year should definitely include taking better pictures! A pair of fingerless gloves wouldn't be bad either, the fingers got a little chilly!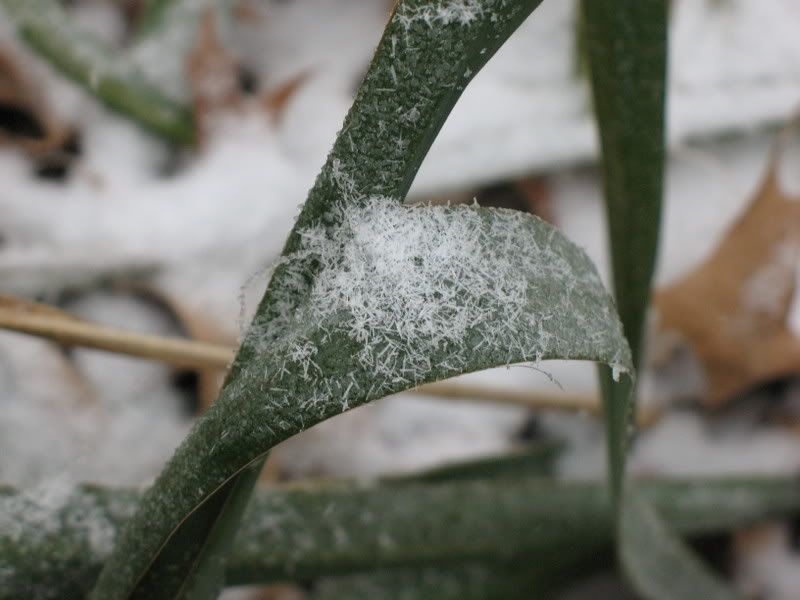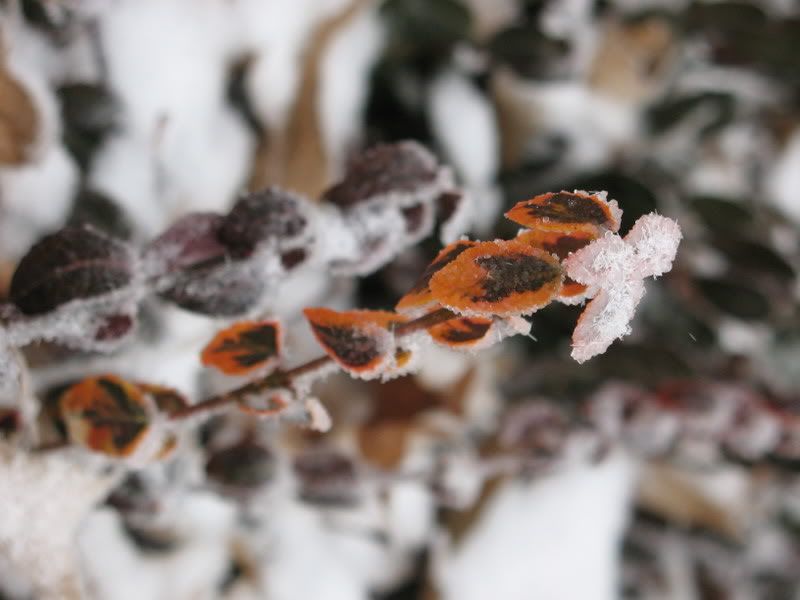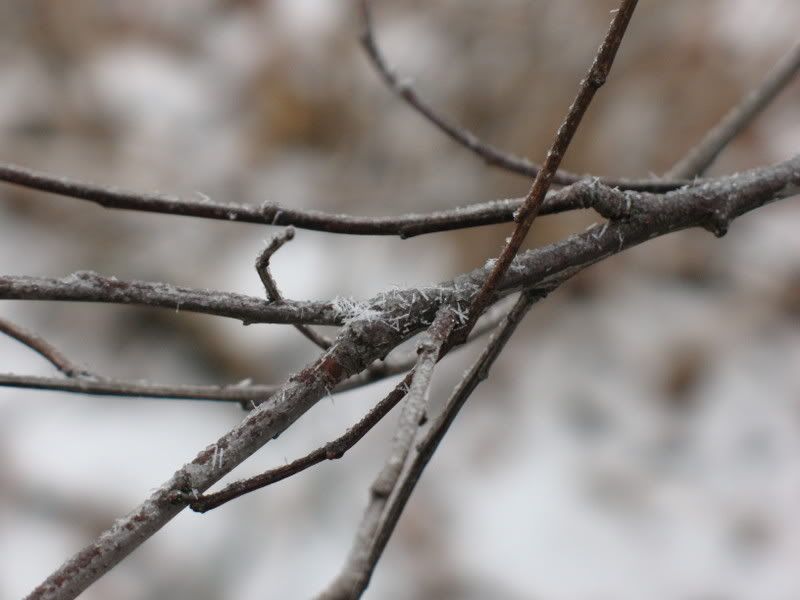 Now don't you feel a little warmer inside your homes? It occurred to me the other day that I never posted a picture of the
Multidirectional Scarf
that I made for my SIL. I finished this one a while back now and it has been gifted already so no problem showing the goods now!
I ended up using 2 3/4 skeins of Noro Kureyon in the 147 colorway I believe. The hat that went with the scarf took a little over one skein so I just used up the rest of it and voila! A scarf was born.
Evidently dinner is ready so I shall run. Here's a recent photo of the elder minion for you.