I can't believe that another week has come and gone. Where does the time go? I did manage to get a little knitting done though. I started in on grandma's
footies
,
and started a pair of fingerless mitts -- the
Delicato
mittens from
Knitspot
.
The first picture is more accurate
as far as color goes
but as of now all I have left is a little bit of the main portion and the thumb.
The hubby and I actually got to enjoy a little 'date night' last night which included dinner out and a little trip to the bookstore. Looks like little man may be a knitter!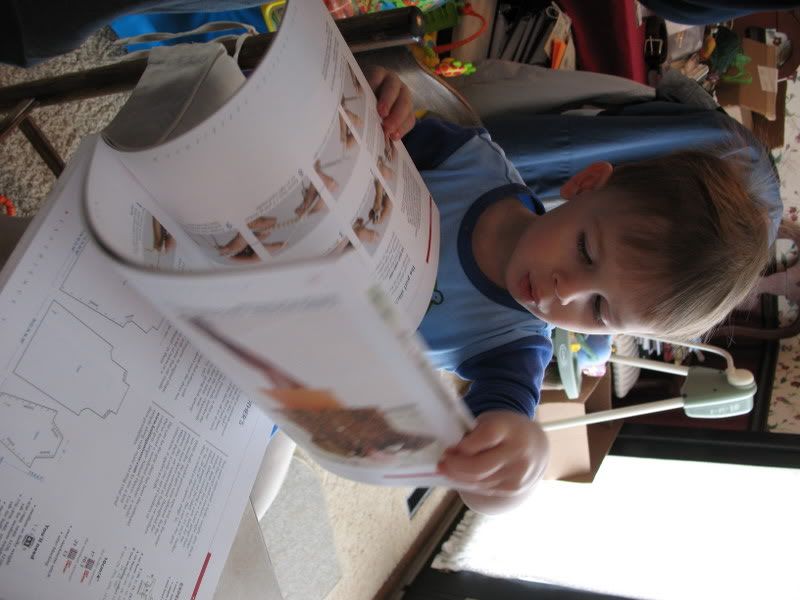 We got a little more snow last night and since it was a stifling 26 degrees Fahrenheit today little man got to experience a little of it.
It's probably not too wise to give daddy that look while holding a snowball.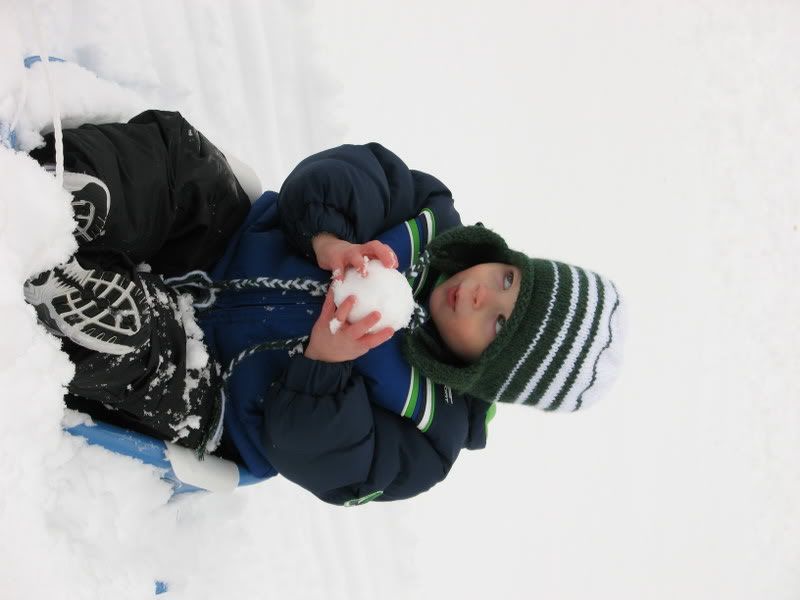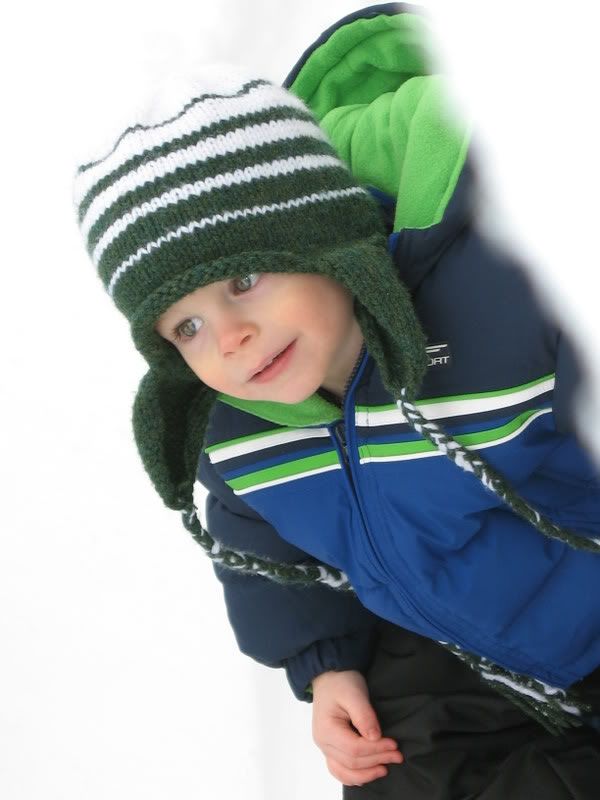 Little miss was a little upset that she missed out on the fun.
I think she'll be okay though :)