Happy Holidays! It has been a while since my last post. Again. Sorry about that. Last week was a busy one -- in case you were curious, attempting to get any sort of knitting done with a sick child is not recommended. The good news is that little man started feeling better before the holiday festivities began and I can assure you, he enjoyed himself.
Actually, it was a lovely Christmas all around. We were able to spend time with family, enjoyed some good food, had a few laughs...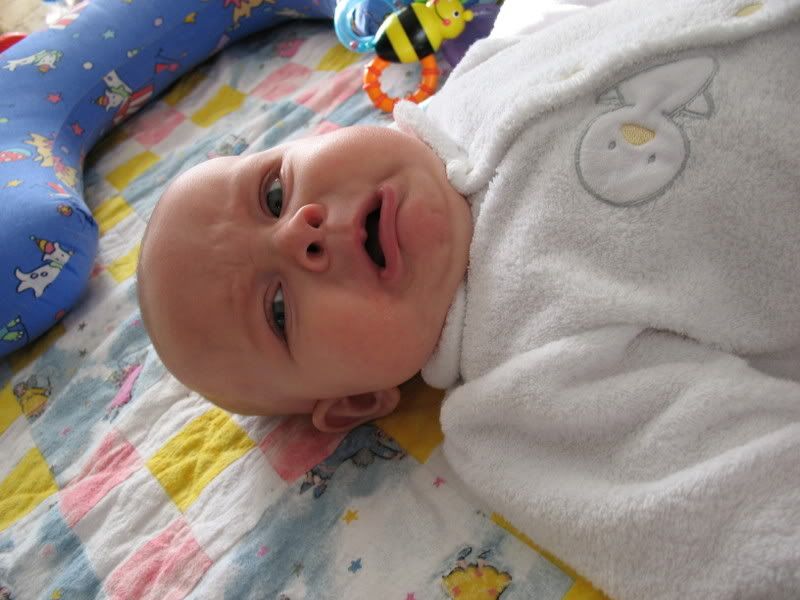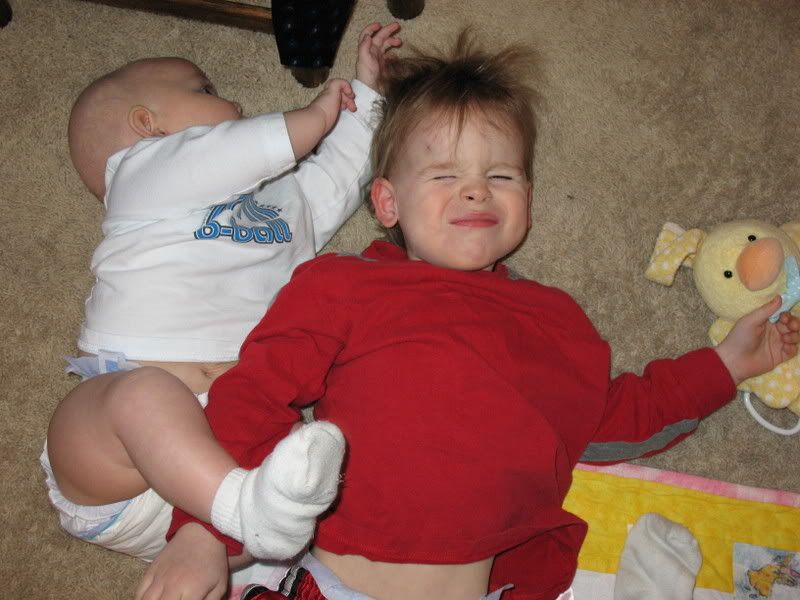 And wore ourselves out!
I even got to enjoy a little bit of stash enhancement :)
Here we have some
Fearless Fibers
merino sock yarn in the brick colorway (which I love), some
Socks That Rock
which I have been wanting to check out, and some lovely
Noro
. I also got a few new books and some needles... then there's Clyde.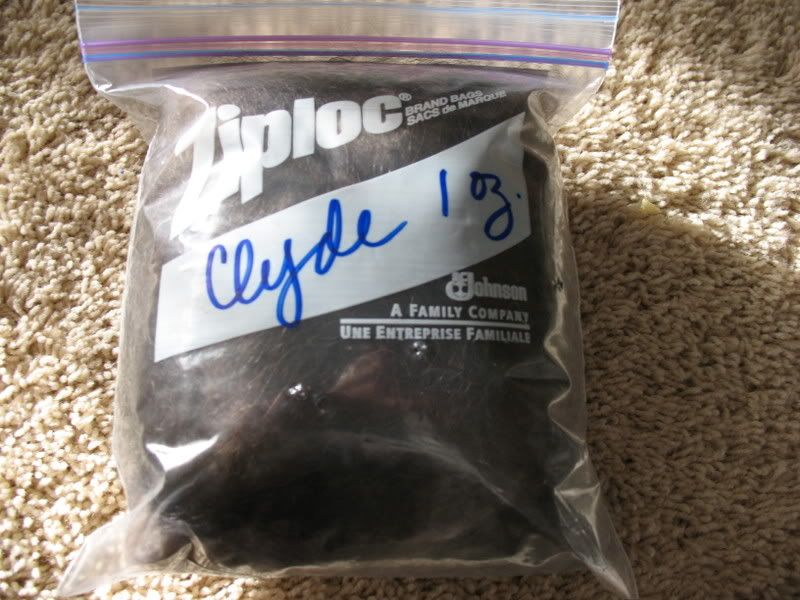 Clyde is not for the faint-hearted. Want to see why?
Do I have your attention yet? No?
How about now?
And one more just because I can... hee hee
Clyde and his two friends came from
The Large Animal Research Station at the University of Alaska Fairbanks
. It's a fun site, you should check them out and maybe learn a thing or two -- I did :).
It appears that I am not the only one excited about my new stash enhancement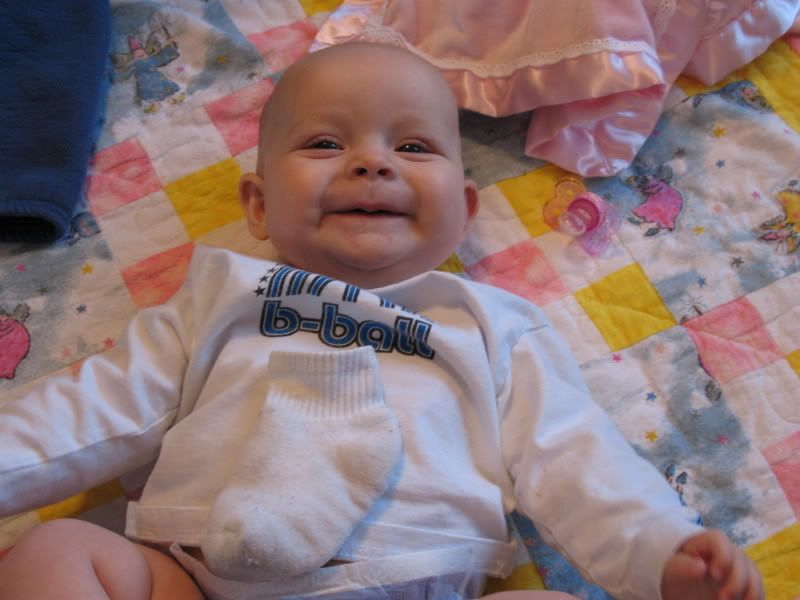 Actually, little miss is just excited that she is now able to pull her socks off.
Well, the minions are actually sleeping at the same time and I have some knitting to do... I hope that your holidays were as fabulous as ours and for the family in Chicago, see you soon!