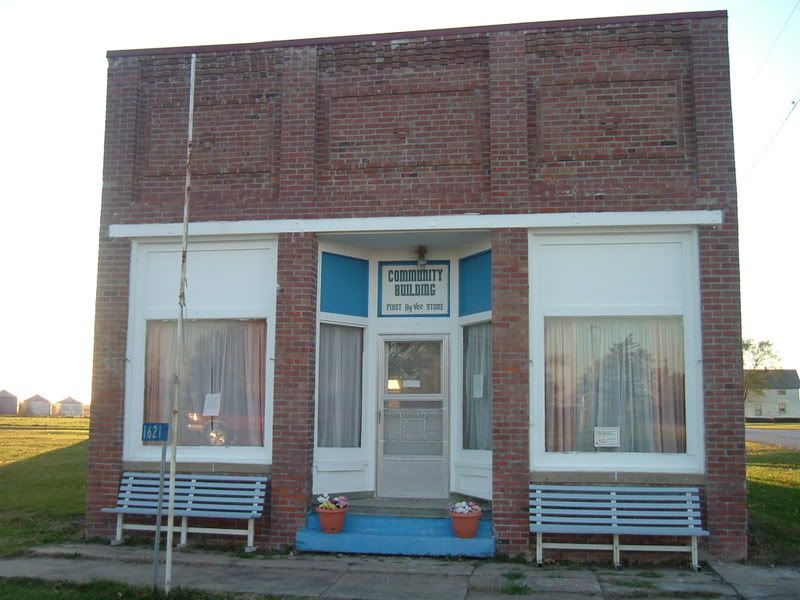 I have a thing for old buildings, old barns, old farm equipment... Even though I have lived in a city my entire life, some of my family farms about an hour and a half north of where I live and I have always loved going up there. For those history buffs out there, this is the original HyVee Building. Yup, in a town that you can drive by in a blink, here it sits. I have heard rumors that they are going to renovate it and turn it into a museum of sorts for HyVee. Don't believe me? Here's another shot of said building.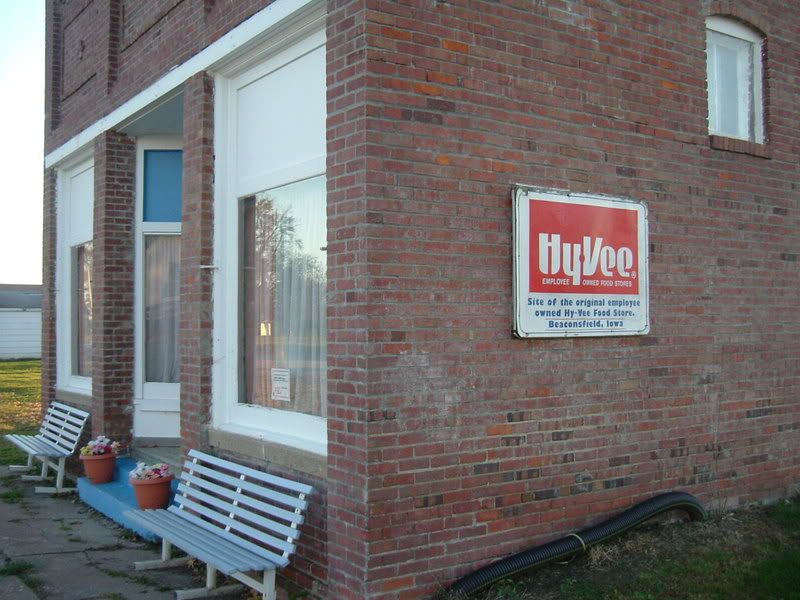 Very little of the original town square is still standing, but I thought this little old building was rather cute. I am loving the sign by the way.
One of these days I am going to have to take my camera along on one of the bike trails in Central Iowa that runs through several small towns. A few summers ago my parents and I went along the trail in its entirety and I kept thinking "Man I wish I had my camera!".