Meet
Korknisse
. He's a happy little fellow. The best part about him? The bottle of wine in which he was originally found tasted wonderful and his entire ensemble took minutes to complete. A perfect little mascot for the Red Sweater KAL.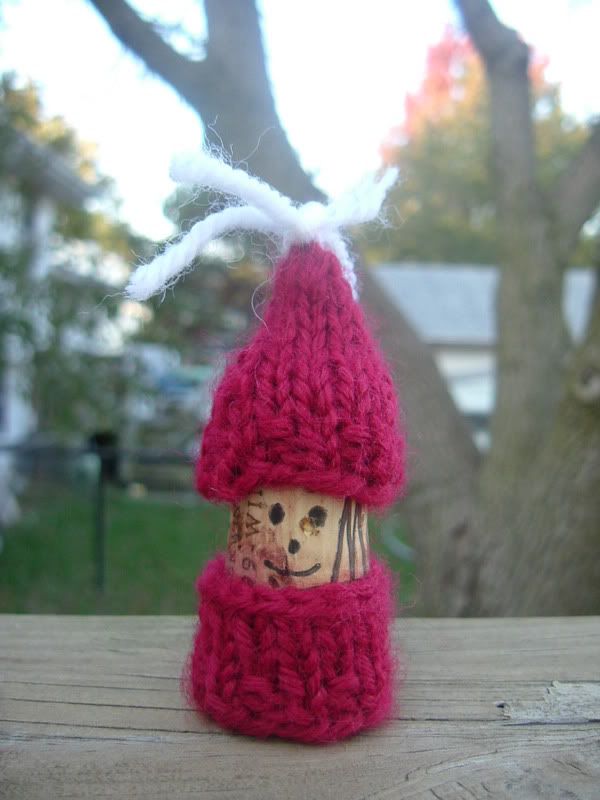 Progress has been made on the last block for little miss, the green sock and the candy corn sock are still on the needles. I must admit that I am rather eager to finish up some of these projects that I have been working on because I have a new-t0-me would-be obsession.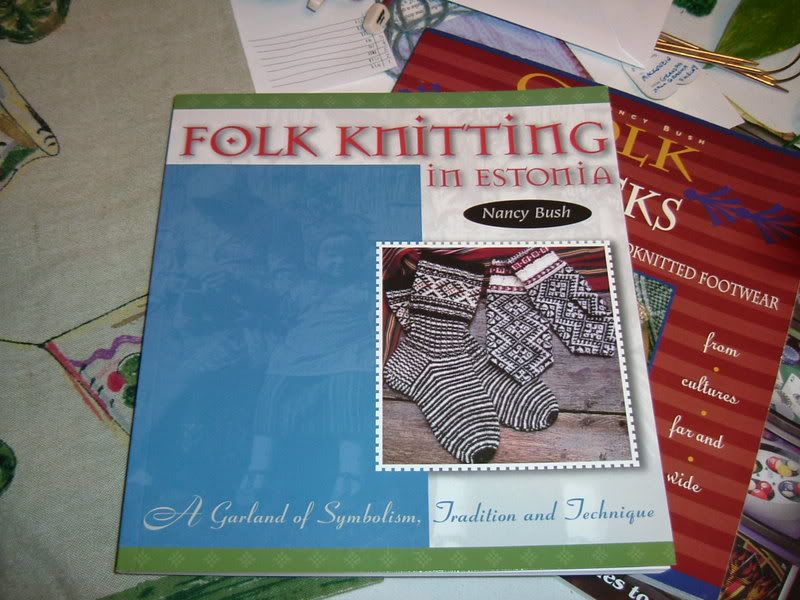 I have coveted a pair of this type of mitten for a while now and decided that this would be the winter for them to make their debut. From what I have seen on other blogs, this little phase went through the knitting community 1-2ish years ago. As usual I am a little late, but that's okay. Maybe I can start a new movement. I have a feeling that it may get ugly though. I've never done fair isle work intentionally before, so why not start with intricate patterns worked over tiny needles? Sounds good to me! This will be my New Year's project. If I get the other ones done by then that is.
Yesterday my Grandmother officially retired from knitting. She had gone through some things in her house and was creating piles that would go to various individuals. I got her knitting needles, yarn, and a vest that she was working on and only had one front panel to finish before she could sew up the garment. I can't decide if I should finish it for her and give it to her or not. I am not even sure how long ago it was that she was working on it. Giving away her tools didn't seem to really bother her but it was a little sad for me because it means that I was unsuccessful in convincing her to pick up the needles again. Maybe I should knit her a pair of mittens too and dangle them in front of her... We'll see.
For those of you interested in the minions, we had a little impromptu photo shoot the other day. You know, what is the use of having a photographer in the family when she lives so far away that I can't pimp her for some holiday photos???? Honestly :) So bear with me. Once the camera is out the kids seem to go into "I'm going to look as odd as possible" mode. Okay, I lied. Blogger isn't letting me upload anymore pictures right now, so I will try again in a little while.