During storytime yesterday at the library little man helped me make this ghost wind sock. He doesn't have a name but I refer to him as my
Socktoberfest
buddy. He has done as much knitting as I have today. That is alright though, it is not unusual for me to be unable to knit during the day and try to knit as much as I can before I pass out at night. On the agenda for tonight: make dinner, put the kids to bed, work on some socks!
Little man had his hearing test today. He passed with flying colors. Notice his special sticker - he was very pleased with his new accessory.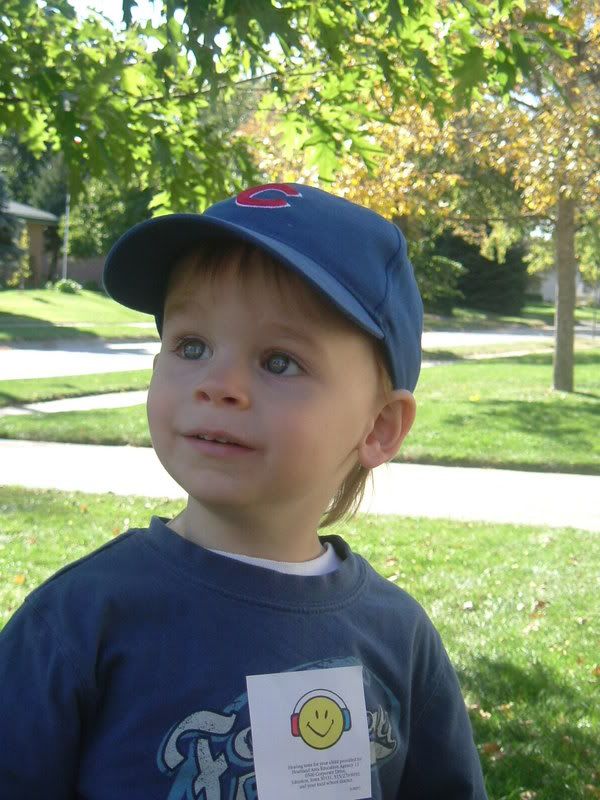 After his test was completed, Grandma and I took little man and little miss to the apple orchard. Even little miss got into the festivities!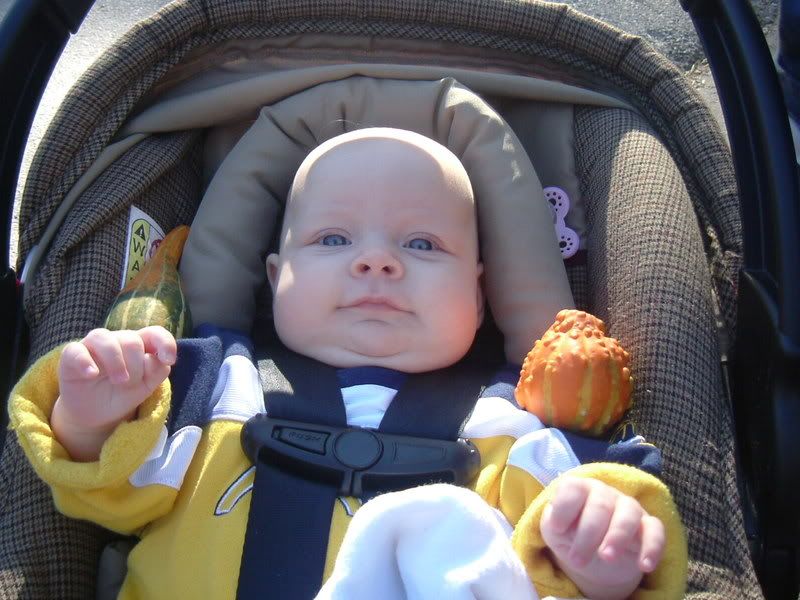 Here's a few other autumny shots for your viewing pleasure.
This here, ladies and gentlemen, calls for apple crisp and an apple crumble pie this weekend! (I only took home one bag!)
I am compiling a master list of things that I will be knitting in the near future. Right now the sheer size of it all is staggering. Realistically I will not be able to finish everything especially since I have a few special items included in the mix. Quality over quantity. They will get done when they get done. Hopefully sooner than later,
and
, I can push one back until January and another until February, so that helps a little!