Once again it has been a little while since my last post. I thought I would start off with mention of the birthday.
Little man had all sorts of fun opening his presents and took to playing with them right away.
Little miss even got in on the action for a while but became more interested in tooling around the house as if she was in a fashion parade of sorts.
This past month we were lucky enough to be hit with 2 ice storms. Things began simple enough...
But things turned to this rather quickly.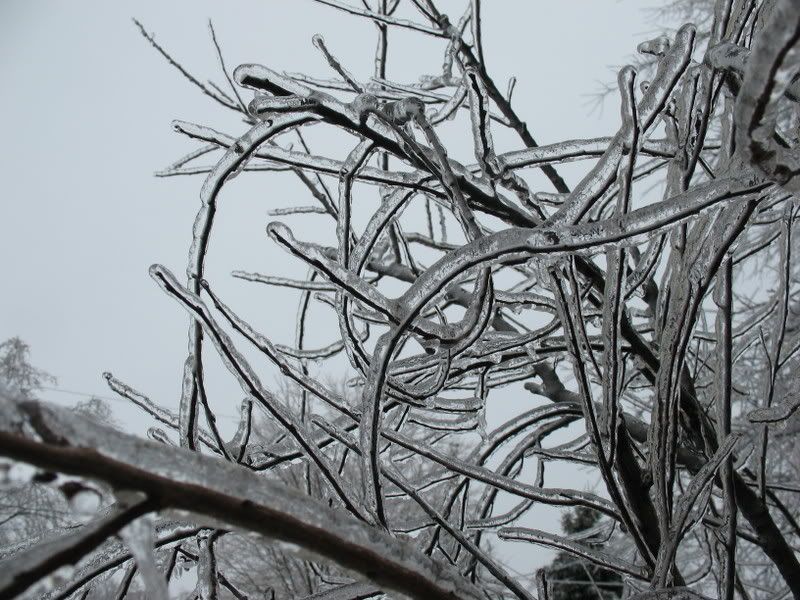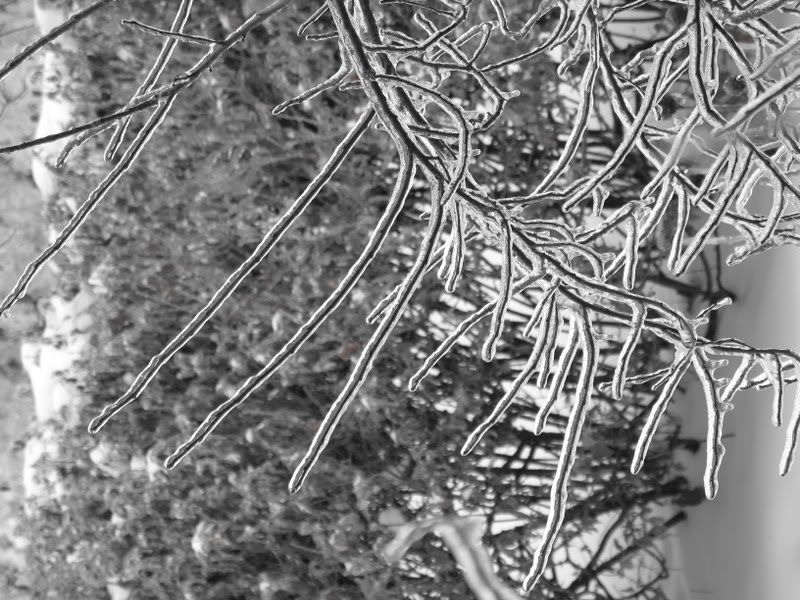 A brief warm up was able to showcase the ice in a more beautiful way.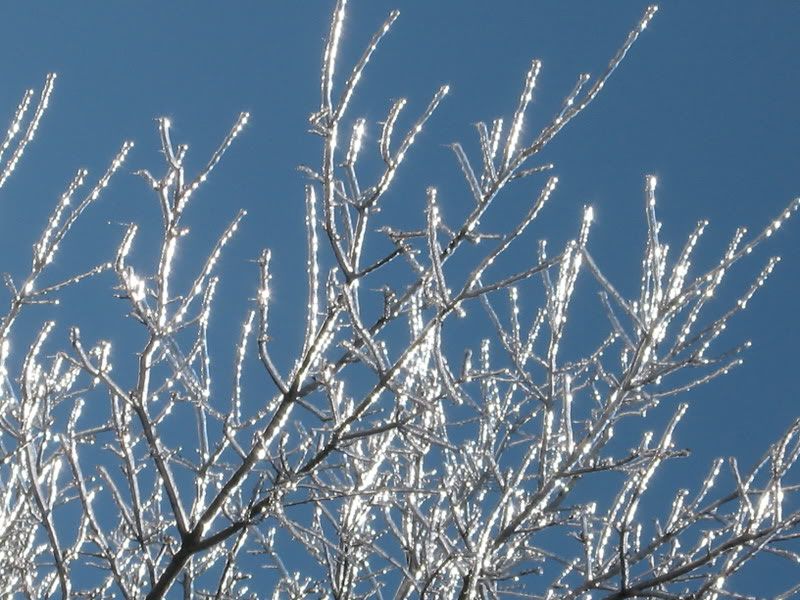 I have found that this time of year lends itself well to new beginnings and this year is no exception. Meet my new nephew J. (Actually it's T, but for sake of name confusion I have taken to calling him J, hope no one minds)
Did you notice the handknit camo????
In other news... my mother gave me a Christmas cactus several years ago and it bloomed ever-so-nicely for quite a while. Then I sort of gave up on it since it didn't bloom for 2 or 3 years in a row. To my surprise, this year half of it bloomed for me. Yeah!!!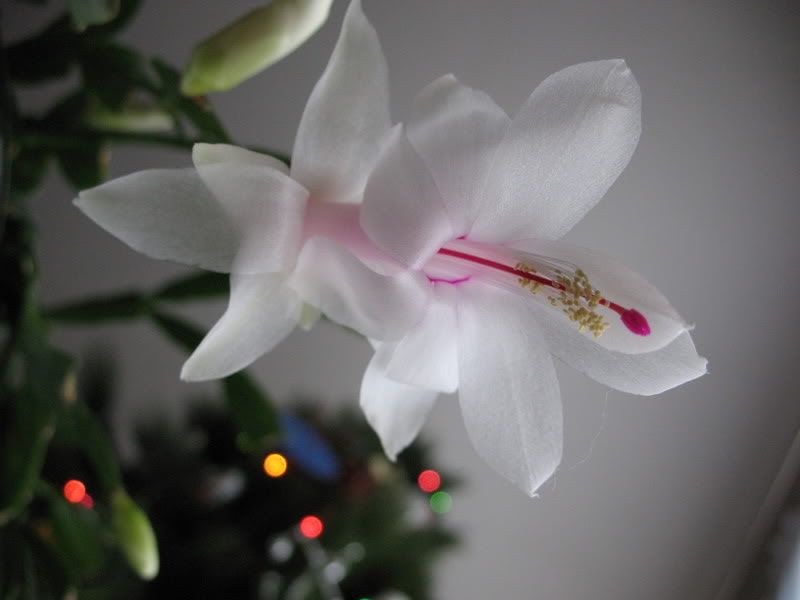 During my little blog hiatus, I have been a busy gal knitting and sewing up a storm. Most of the gifts are finished now, I have one still in the works and a few more little numbers to sew up for the minions this weekend. I'll give you a little peak.
I also went on a little ornament craze and have plans for a few more after I get the minions gifts sewn up. As if I didn't have other things to do :)
Softie ornaments such as the photo above for little man and his cousin M. I also knit several mini elf shoes for the Holiday Ornament Swap.
One of the best parts about swapping is when your packages start to come in. This is the first ornament I received.
As of today I have 5 of 10 (including my own) and am looking forward to receiving the others :)