Another weekend has come and gone. What do I have to show for it? 2 mini-shifts at the hospital, the hubby sprayed for bugs(...again... I swear it is spider-haven over here), and installed 4 more cabinet locks (I finally found the second box of locks), went to the store and bought
more
diapers and
more
wipes, did some laundry, and took little man to the park. I did manage to do a little knitting on the earflap hat last night and am almost to the decrease portion of the top...
I'm not very far on the instep of the purple sock although I did "save" the sock when I dropped a stitch while driving in the car sans crochet hook. Yeah me.
Cross your fingers everyone, little man saw a picture of himself wearing the eye patch, brought me one and has been wearing it over his right eye for 15 minutes now. Whoa doggie. It hasn't helped his coordination though :)
The real intent of the post though is to whine about everyone else's projects. If you mosey over to the links portion of my blog and click on any of them you will be taken to other people's blogs where they discuss their current shawls, scarves, cabled socks, man lace, sweaters, etc. Frankly it pisses me off because I'm jealous as hell. Don't get me wrong, I love knitting for others and am enjoying the Holiday projects, I just wish I could get through them faster so I could knit some of the projects that I have floating around in my head. To show that I am actually working on some things here are some photos (albeit poor ones): included are some blocks for little miss - obviously unstuffed (the third is on the needles now)
A simple roll brim hat in Noro 147
A hat and a lone mitten in Koigu (can't remember the colorway, mitten number 2 is on the needles now), the mitten is out of the
Handy Book of Patterns
, the hat is a slightly modified version of the one found in the
Yarn Girl's Guide
...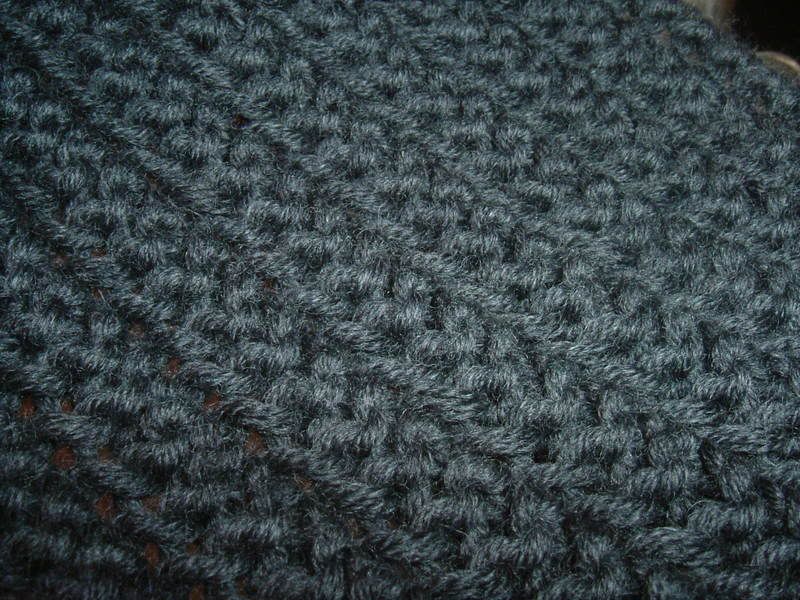 This little project has taken way too long to complete and I'm not done yet. Its a simple little pattern (*k1, yo, k2tog* - which I am by no means taking credit for as I am sure it can be found on several other blogs and/or in various books) but the yarn splits so easily that I can only work on it for short amounts of time otherwise I wouldn't have any hair left.
And now for your daily dose of minion: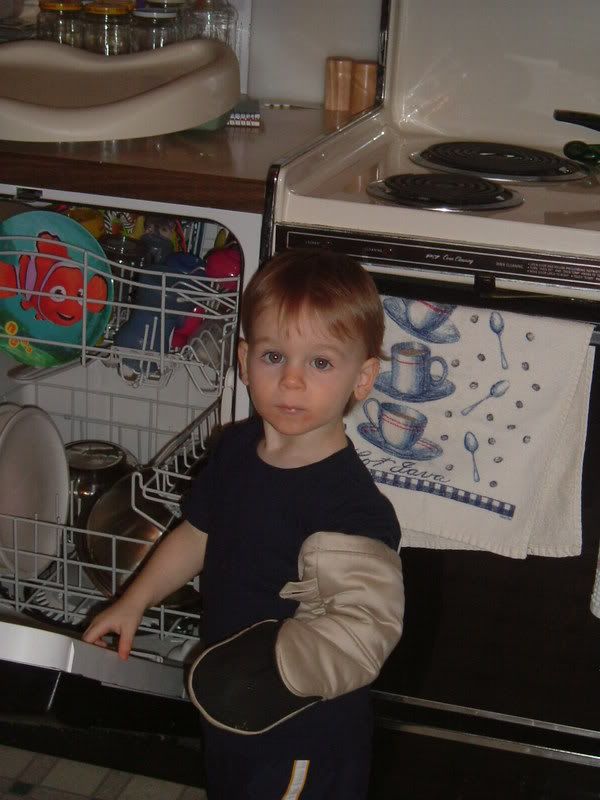 little man is WAY too handy in the kitchen for his own good.